Healthy Dog Treats: What to Look For and What to Avoid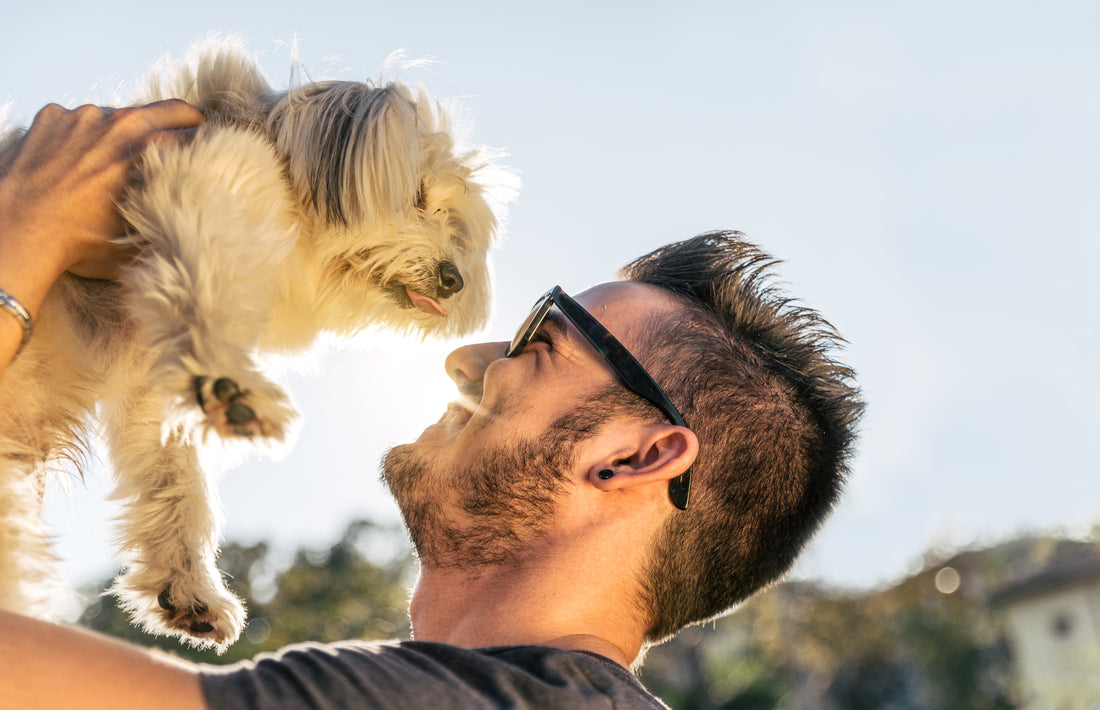 Dog treats are a great way to encourage and reward good behaviour, but many store-bought options are the equivalent of doggy junk food. Most of the treats that appeal to dogs are high in fat or sugar, which can be a hidden cause of weight gain especially when you don't track how many of these you give in a day. If you're not careful, your pooch can become overweight, which puts them at higher risk for various health problems. 
But not all treats are bad for your furry friends. Here are some tips on what to look for and what to avoid when buying healthy dog treats.
Opt for single ingredient dog treats
As the name implies, single ingredient dog treats contain only one ingredient, making them the best option for your pooch. These are either dehydrated or freeze dried, and the natural process makes the treats free of harmful preservatives.
Try Pawtion 100% Natural Dog Treats. Proudly Australian made & owned, our healthy dog treats are made with love for Aussie dogs and cats. Our Lamb Snacks are made from a single all natural ingredient and slowly air dried to perfection in a HACCP, safe food, and FDA accredited facility. It's a great source of amino acids and protein for your pup, with no additives or preservatives! 
Make sure it's easy on their stomachs
Our dogs won't be able to tell us when something's wrong. As pet owners, it's our responsibility to be attuned to our furry companions' needs and sensitivities. If you know your pooch has a delicate stomach, you'll have to be more careful about choosing dog treats for them.
Go for healthier options like our Pawtion Kangaroo Jerky, often recommended by vets for dogs with sensitive stomachs and dietary restrictions. It's a lean, high protein treat for your pup, and is rich with Omega-3 and B12 vitamins to boost overall health. Best of all, it's proven less likely to trigger allergic reactions. 
Avoid chemicals
When shopping for treats, look for those with recognisable whole food ingredients like meats, fruits, and vegetables. Watch out for artificial dyes like Blue 2, Red 40, or Yellow 5 – not only are these unnecessary additives, but they can also be harmful to your pets. 
Pawtion Beef Liver is made from all natural ingredients of human consumption grade quality. It's packed with essential proteins and vitamins like B12, which delivers a natural energy boost and helps keep your pup's immune system healthy.
Keep it natural
Just like their humans, dogs become healthier and happier and live longer when they have access to quality food and nutrition. Most commercial dog treats are packed with unwanted fillers, synthetic colouring, preservatives, artificial flavouring and sweeteners that can pose health risks, so make sure to choose single source proteins like chicken, lamb, or salmon instead.
Pawtion Chicken Strips are made from single ingredient chicken jerky and are the perfect treats for serious chewing. It's nourishing, full of flavour, and packed with amino acids and protein.
Mind the texture 
If you're using dog treats for training, look for soft and chewy options because they're easier and faster to eat. Chewing hard treats stops the training process, so only give these types of treats when you're looking to keep your pup occupied for some time. 
Avoid rawhide chews and actual animal bones because these can be dangerous to your dog's health. Rawhides may be cheap, but they contain very little nutritional value. Raw animal bones, on the other hand, can be contaminated with bacteria, while cooked ones can become brittle and become a choking hazard or create splinters that cause intestinal damage.
If you want to tone down the smell of your dog's breath, hard and firm treats can be helpful in reducing tartar and plaque buildup. Of course, regular brushing should not be neglected, but dental treats like Pawtion Kangaroo Teeth Cleansers can be a valuable addition to your pup's oral health care. These are long lasting single ingredient chews with kangaroo meat and marrow that cleans the teeth and are sure to get small to large dogs excited!
Our furry friends are largely dependent on us for their health, so being a responsible dog parent entails being mindful of the food and treats that we give to them. Always check the ingredients, ensure they are from a reputable brand, and ensure they're not consuming more than the recommended amount for their size and weight. This way, the healthy dog treats that we buy for them will keep them strong, happy, and thriving!